Ray White Projects Victoria specialises in the sales and marketing of significant residential projects from concept to completion. We are proud to have delivered an impressive track record of results for our clients, achieved by using proven strategies, fastidious attention to detail and accurate local market knowledge .
The Projects team works closely with its developer clients to establish the optimal design, branding, marketing and sales release strategies to maximise both the pricing and rates of sale for off the plan projects.
Ray White Projects market projects both nationally and internationally and typically works closely with many of the 1200 Ray White local and international offices to establish the optimal market pricing and target markets for projects.
Ray White Projects is committed to maximising the value of our clients projects and servicing our clients requirements to the highest standards.
Our Effective approach
Stage 1 – Site Analysis Procurement Services
We have extensive experience and expertise in site analysis and procurement for our clients. Not only do we have access to profitable development sites, our development expertise and market knowledge can also put you in the box seat to assess and acquire development sites with confidence.
Stage 2 – Preparation and Strategy Development
With our development background, we understand that a successful project can only occur with exemplary planning and collaboration with key stakeholders. Each project requires a tailored plan which combines development of the product offering, pricing strategy and a distribution strategy that will offer the right blend of direct and wholesale transactions. We work closely with the client and their chosen team of consultants to develop a well considered sales plan.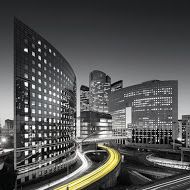 Stage 3 –Launch and Selling Program
A tailored launch plan makes sure your project starts on the right foot. Delivery can only occur with the right team in place. Our project marketing team is well versed in delivery and ongoing refinement of the marketing plan. We monitor and ensure that each professional associated to the plan is accountable to their piece of the delivery program. During this phase we offer ongoing sales reporting, contract management and constant feedback to all key stakeholders.
Stage 4 – Customer Service and Settlement
Management Ray White Projects has a wealth of knowledge and expertise in settling newly built apartment complexes. Our settlement team prepares purchasers for settlement, reducing any potential settlements risks and ensures a smooth settlement/handover process. Settlements are maximised through initiatives such as database cleaning, regular construction updates, settlement risk identification and proactive planning to ensure the best possible settlement result for each side of the transactions.
Stage 5 – Leasing and Building Management
We believe in the ongoing life of a building. We have a track record in ensuring that your purchasers get the most out of their investments. Our team includes building managers, concierges and a group of experienced leasing agents and property managers committed to providing exceptional ongoing service in your project. Your project is your track record and we will ensure that you can be proud of your creation for many years to come.