During the Spring period in the years prior to COVID, sales and listing volumes would typically rise. Generally, the impact on prices is marginal, as both buyer demand and property supply would increase over this season.
Why is this year different?
Reports show that loan approvals are 116% higher over the previous 12 months (see graph below)
Supply of new properties to the market has been dramatically reduced due to the recent lock down periods
Through this recent lockdown I have personally experienced a 30% increase in both buyer enquiry and activity. Many of the buyers I am working with are now pre-approved, and wanting to inspect once restrictions ease so they can secure a property before the end of the year. Some of these buyers are now considering making offers on properties sight unseen.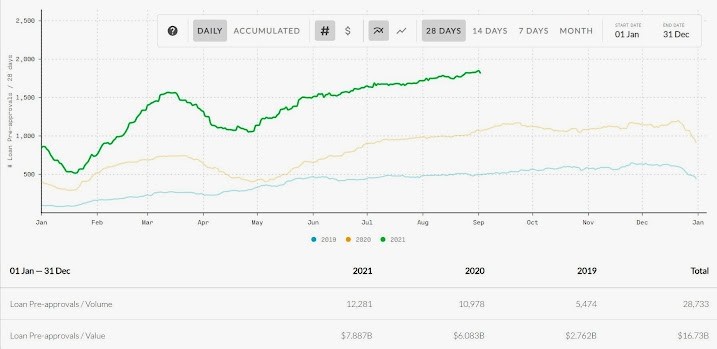 For more information on the market and to discuss what this means for your property please complete the form below.
Regards,
Michael Pastrikos
Sales Manager | Ray White Southbank | Port Phillip
M 0404 282 864
E michael.pastrikos@raywhite.com