At Ray White we are always looking for ways to use modern technology to improve the service we provide to our valued clients.
Our portal allows you secure 24 hour, 7 days a week access to view your property and financial details online.
Owners can
See the current financial status of all their properties
View photos and details of the property and tenancy
Drill into financial activity
Download historical statements, bills and documents
Keep track of jobs and inspections
Click here to login

Tenants can
View property and lease information
See when rent and bills are due
Log and monitor maintenance requests
Message dedicated property manager directly
Download rent receipts
Click here for more information on the tenant portal
Click here to login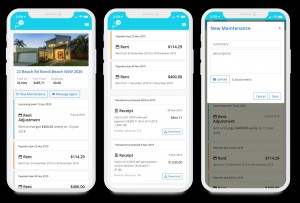 CLICK HERE TO ACCESS OR CREATE YOUR ACCOUNT
If you are experiencing any difficulty accessing your account or have any questions about this service please do not hesitate to contact your Property Manager.