Settlement management offers the outsourcing opportunity for developers that want to focus on developing whilst leaving the customer service component of settling their project to an expert.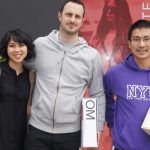 Each settlement program has been successfully carried out with meticulous planning and precise execution.
Ray White Projects extends its expertise to carry out a program to nurture each purchaser through the settlement process and ensure that settlements are maximised through the following service offerings.
1. Database cleansing
2. Regular construction updates
3. Opening lines of communication to determine settlement risk
4. Educate and inform clients about settlement processes and milestones
5. Conduct final inspections with clients and report defects back to the builder
6. Arrange & conduct Valuer inspections
7. Work with identified settlement risk purchasers to find the right avenue for finance and nurture through to settlement
8. Key handover management
9. Up to date developer reporting
Ray White Projects has a wealth of knowledge and expertise in settling, leasing and managing newly built apartment complexes. In recent years, the team at Ray White Projects has successfully carried out the highly successful settlement programs at;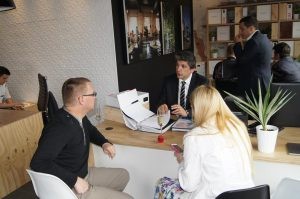 109 Clarendon – Clarendon St, Southbank
(173 Apartments)
The Bank Apartments – 263 City Rd, Southbank
(360 Apartments)
The Precinct – 601 Victoria St, Abbottsford
(457 apartments)
Tiara – 50 Haig St, Southbank (200 Apartments)
The Hub – Garfield St, Richmond (100 Apartments)
Platinum – 263 City Rd, Southbank (437 Apartments)
Bella – 248 City Rd, Southbank (228 Apartments)
Parc – 740 Station St, Box Hill (47 Apartments)
INQU – 140 Cotham St, Kew (36 Apartments)
Bell – 450 Bell St, Preston (45 Apartments)
If you are interested in our Settlement Management services please contact Andrew Salvo on 0403 278 724 to discuss.